eKidz at Encounter
At ECC our kids (3 - 12) enjoy a safe, age-appropriate environments where they learn about Jesus in a creative and relevant way.
We take pride and precaution in the care of your child and would love to see you and your family visit eKidz. You can find us here.
Your First Visit
Here's what to expect when visiting our eKidz for the first time:
First, our friendly and well-equipped volunteers will meet you and your child and we will check your child into our system. Where you will receive a number card for your child
Upon checking in for the first time, we will ask for the following personal information (NOTE: We value your privacy and will not share this information with anyone)
Child's Name
Child's Surname
Phone number
Any special instructions (allergies, special needs) for your child
Sign in and get a number card. (to be presented when you collect your child.)
How Check-In Works
Before Service: You can check your child in at the eKidz. After finding your child's name in the database, you will be given a number that is exclusive to your visit. Only if you have your number card will you be able to fetch your child after the service, so please make sure you don't lose it.
After Service: After the service, you will return to the eKidz and show your Number Card in order for your child to be released back to you.
During Service: In the event that we need to contact you during the service, your child's number will appear on the screen in the service with his or her name. We ask that you exit the auditorium immediately and proceed to the eKids.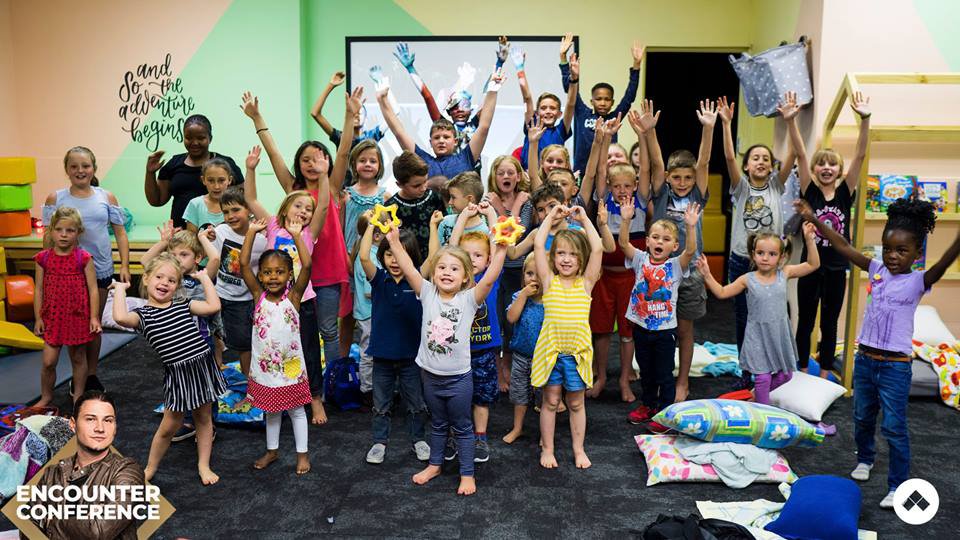 Head of our ekidz
Pastor Este-Lee Du Preez has a great passion for children! Therefore she puts lot of hard work and dedication in training our team of eKids teachers. She takes your children's health and safety very seriously.
Mother's Room
ECC does not yet offer childcare during service from birth up to 3 years, but we have a Mother's Room which is available for mothers and fathers with infants. This room is reserved exclusively for parents with infants to enjoy the service in a more private and quiet environment.
Any Questions?
If you have further questions concerning our eKidz experience or visiting Encounter Church with children, simply click the button below and get in touch with us!